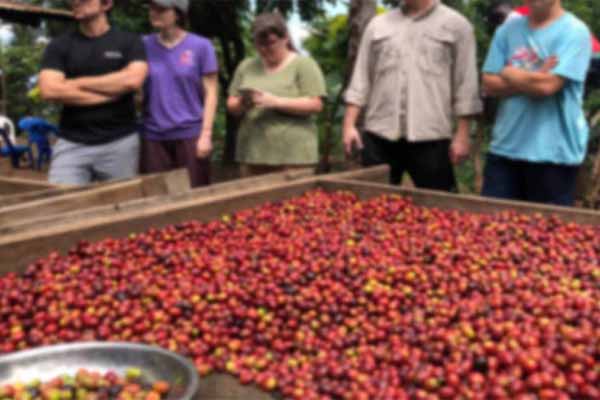 The Journey of Coffee in Uganda
Historical accounts suggest that after World War II, there was need for revenue sources to support the British economy, which had suffered as a result of the war. Coffee was introduced in Uganda in 1900 as an arabica estate crop.
At independence and throughout the 1960s, Uganda had one of the most vigorous and promising economies in Sub-Saharan Africa. It relied overwhelmingly on agriculture, which accounted for almost two thirds of gross domestic product (GDP) and 90 percent of exports in 1960. Uganda saw its biggest economic coffee boom in the mid-1970s. When a massive frost destroyed a huge Brazilian crop, buyers had a much higher demand for coffee from the rest of the world and Uganda had the supply to meet it. Coffee became the most valuable export and kept the country's economy flowing for years after, only faltering when global coffee prices crashed in 1987.

In the 1980s, the Ugandan coffee industry experienced only marginal gains compared to the worldwide boom in coffee demand and the rising prices that followed. Uganda was a member of the International Coffee Organization, a group of coffee-producing countries that set coffee prices and quotas for its members in an attempt to regulate coffee production in a fair and consistent way.
In the years just before the crash, Arabica plants were beginning to be re-introduced to the country on a larger scale, as modern agricultural techniques were able to better protect the delicate plant from harsher environments and stave off diseases.

When coffee prices soared, prices and quotas were increased, but Uganda's quota increase was restricted to Arabica coffee. Uganda's coffee production was almost entirely Robusta at that time, and its capacity to produce Arabica was limited. As a result, Uganda coffee producers couldn't take advantage of the increased quota and didn't benefit as much as other countries who were better equipped to meet their quota.
The Future is Coffee

Coffee is an amazing and glorious shrub in both its living and transformed state. So, what do housing, furniture, lighting, home goods, jewelry, textiles, food production, and fuel all have to do with this miracle plant (besides being a necessity for living)? It's a countdown to Uganda at 59 and you if you love coffee, I mean, really, really love coffee, then you can live the coffee fueled life you've always dreamed of.
One thing as JADA coffee knows is that, we're going to do our best to get both the JADA coffee beans & powder into your hands! We can't take the chance that your freshly roasted coffee could be stuck in a store and we've found alternate plans.
You're not going to have to drive to our store, instead you will have our coffee logs delivered to your home, right?  So, in the spirit of full disclosure, people from Kampala, Mbarara and Jinja you are likely to share this link, because you already know JADA COFFEE is doing an awesome job.